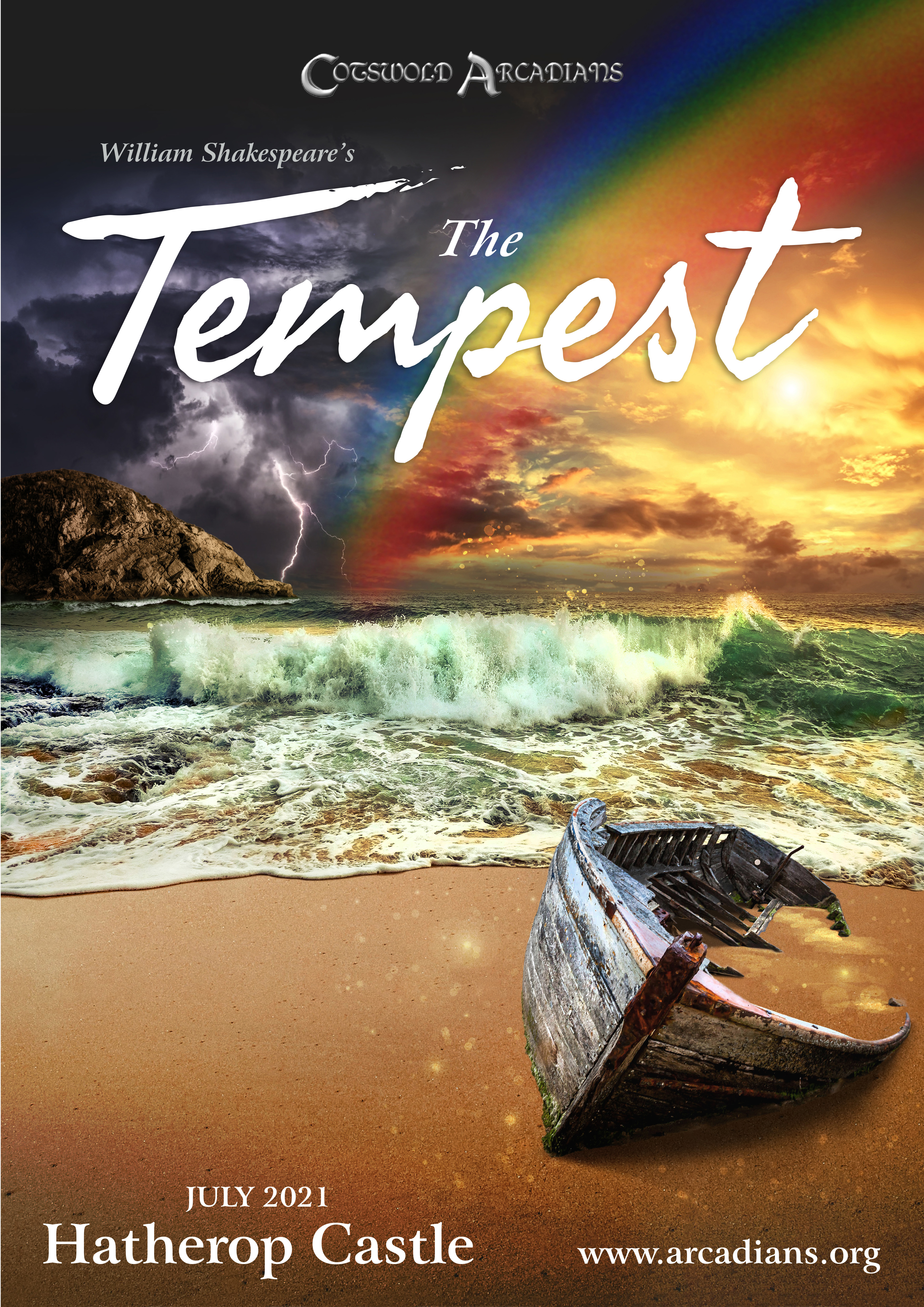 The Tempest shows us the world's greatest playwright at the height of his powers.   Probably the last play that he wrote, it offers exquisite poetry, complex characterisation, deep emotions, supernatural intervention, raucous comedy, and more music than any of his other works.  For many, it is his finest achievement.    
And the play is uniquely suited to the Arcadians.  Set entirely outdoors, it is short, entertaining and full of action.  With live music, composed especially for this production, and a kaleidoscope of period and fantasy costumes, it was a show to remember.    
In a world rocked by the Coronavirus pandemic, our 2021 production was one of the first theatrical productions following lockdown.  Forced to start rehearsals on Zoom, and to limit numbers at the early rehearsals, we persevered with the production despite the threat of further restrictions always hanging over us. 
Apart from the final night, the weather was glorious, and our experiment with a matinee performance a great success.