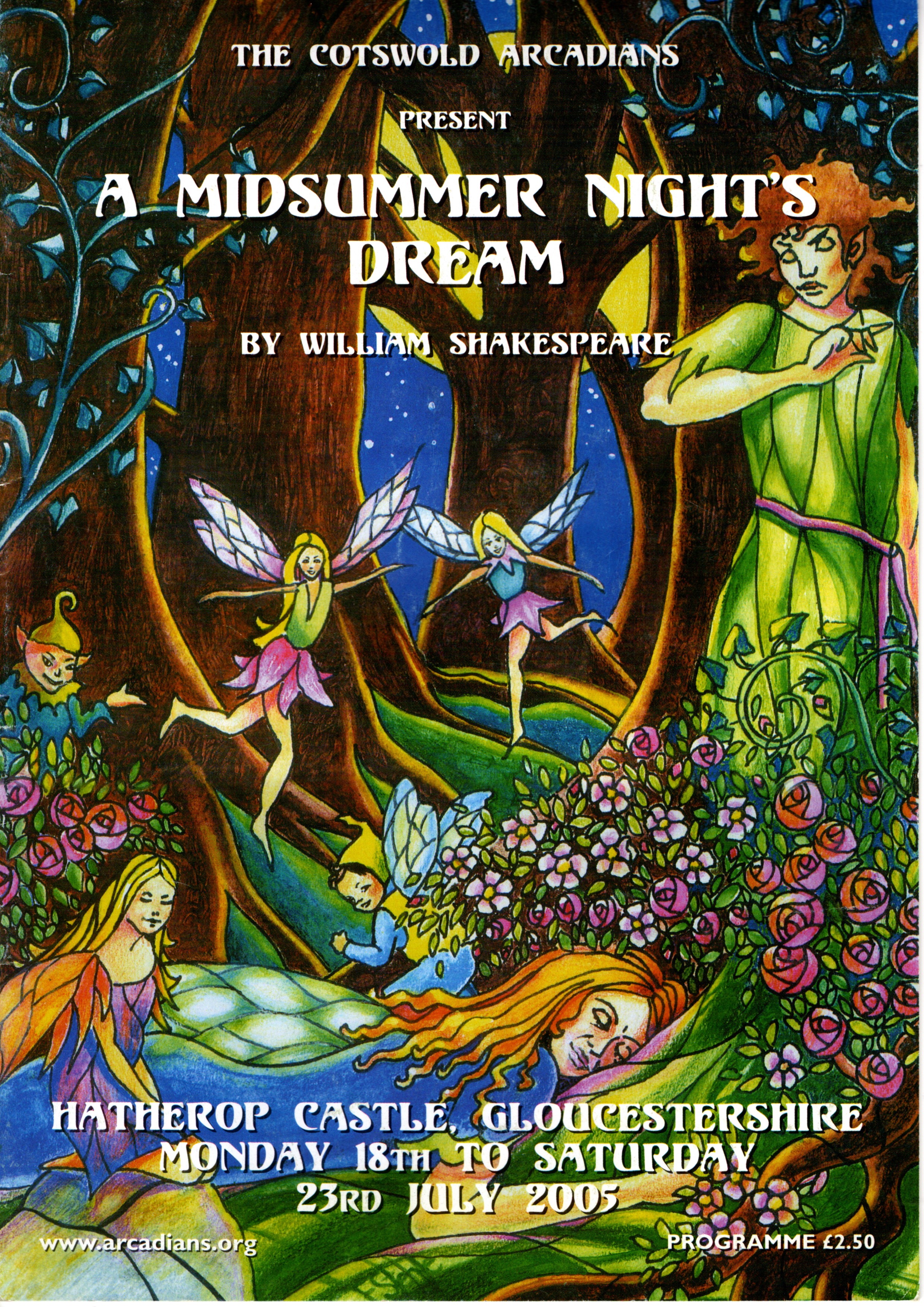 2005: A Midsummer Night's Dream
When the Artistic Director presented to the Group his idea of a semi-promenade production of A Midsummer Night's Dream - moving the audience from Athens, represented by the north faҫade of Hatherop Castle, to the forest amongst the trees in the grounds - most of the membership were enthusiastic, whilst some were doubtful about logistics.  In the event the audiences, led by a medieval bagpiper, enthusiastically embraced the concept, uprooting themselves willingly from the comfort of the covered stands to return to Athens led by flaming torches.  Mercifully, it never rained!
Puck enchanted his audiences not least because of his tremendous energy and acrobatic cavorting.  Green painted 'fairies', dishevelled lovers and all came right in the end - even when an old lady from the audience, carrying a plastic bag, walked right across the stage during the reconciliation scene.  Our four, undaunted, played on…
A Midsummer Night's Dream, in spite of Pepys's condemnation "the most insipid, ridiculous play that I ever saw" remains one of Shakespeare's most popular and the audiences went away gratified, charmed, and cheerful.  Even the Director expressed himself pleased!