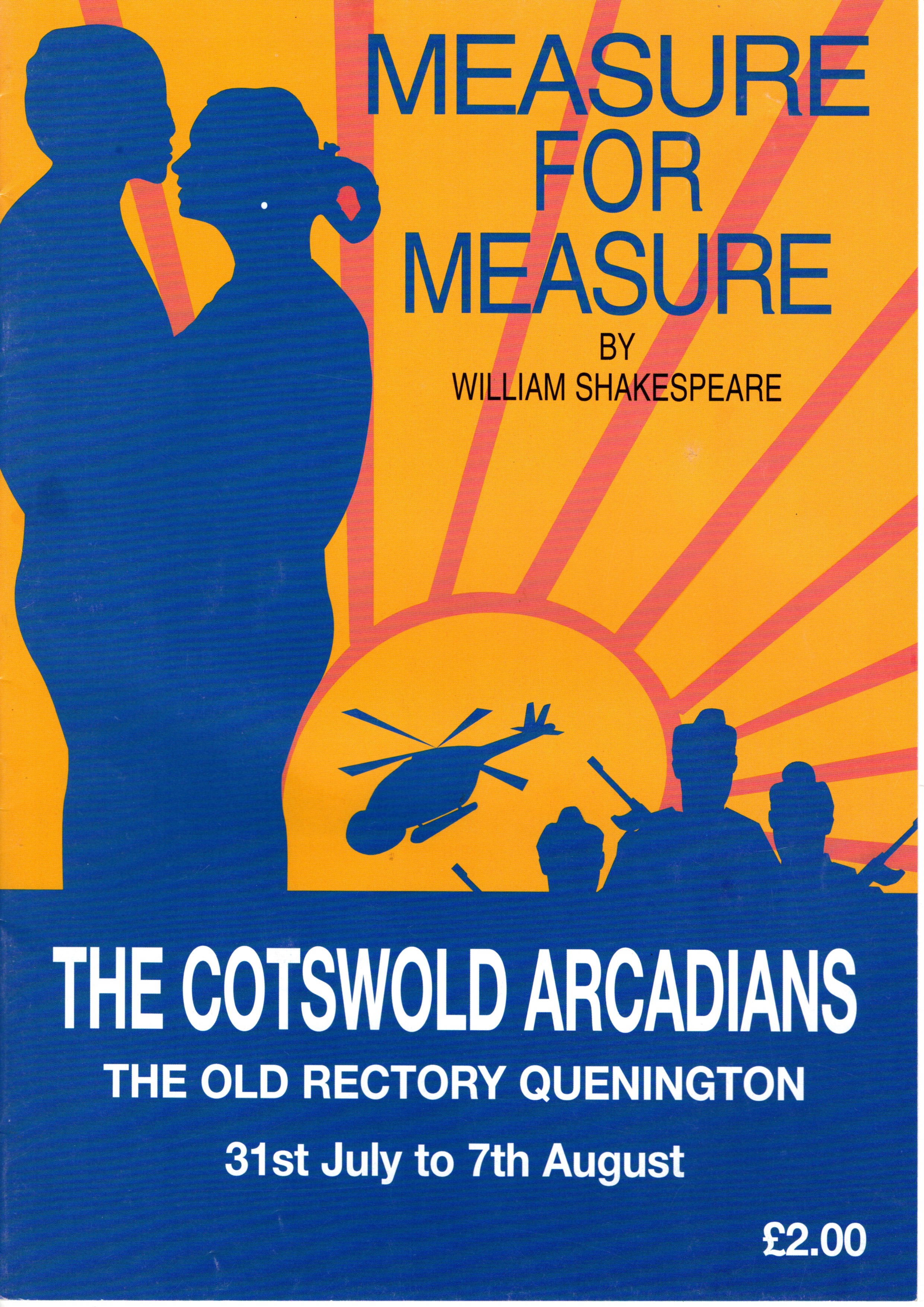 1999: Measure for Measure
What?  A satellite dish in a Shakespeare play?  The narrative and dialogue were, of course, written by Shakespeare; but the Cotswold Arcadians' spectacular was set amongst the perpetually warring tribes of the Hindu Kush ― where members of a TV satellite news-gathering team found themselves hopelessly ensnared by a change in the local balance of power amongst the fundamentalist Mujahideen.
There were machine guns, a significant amount of incoming mortar and shell fire, a lot of smoke, and a broken elbow suffered by (it had to be, hadn't it?) the character El Bhow ― but he nobly played out the run.  With one of the Arcadians' highest budgets and a production team of about 150 people, this production involved the active co-operation of the Royal Logistics Corps at South Cerney, RAF Brize Norton, RAF Fairford, the USAF and Cotswold Land Rovers Ltd.
Those who remember Sandy Gall and Vernon Mann of ITN with the Mujahideen in Afghanistan in the 1980s were not surprised that the Artistic Director had been a member of the technical team which had smuggled into the war-zone the world's first portable satellite TV transmitter ― which actually featured in our production.