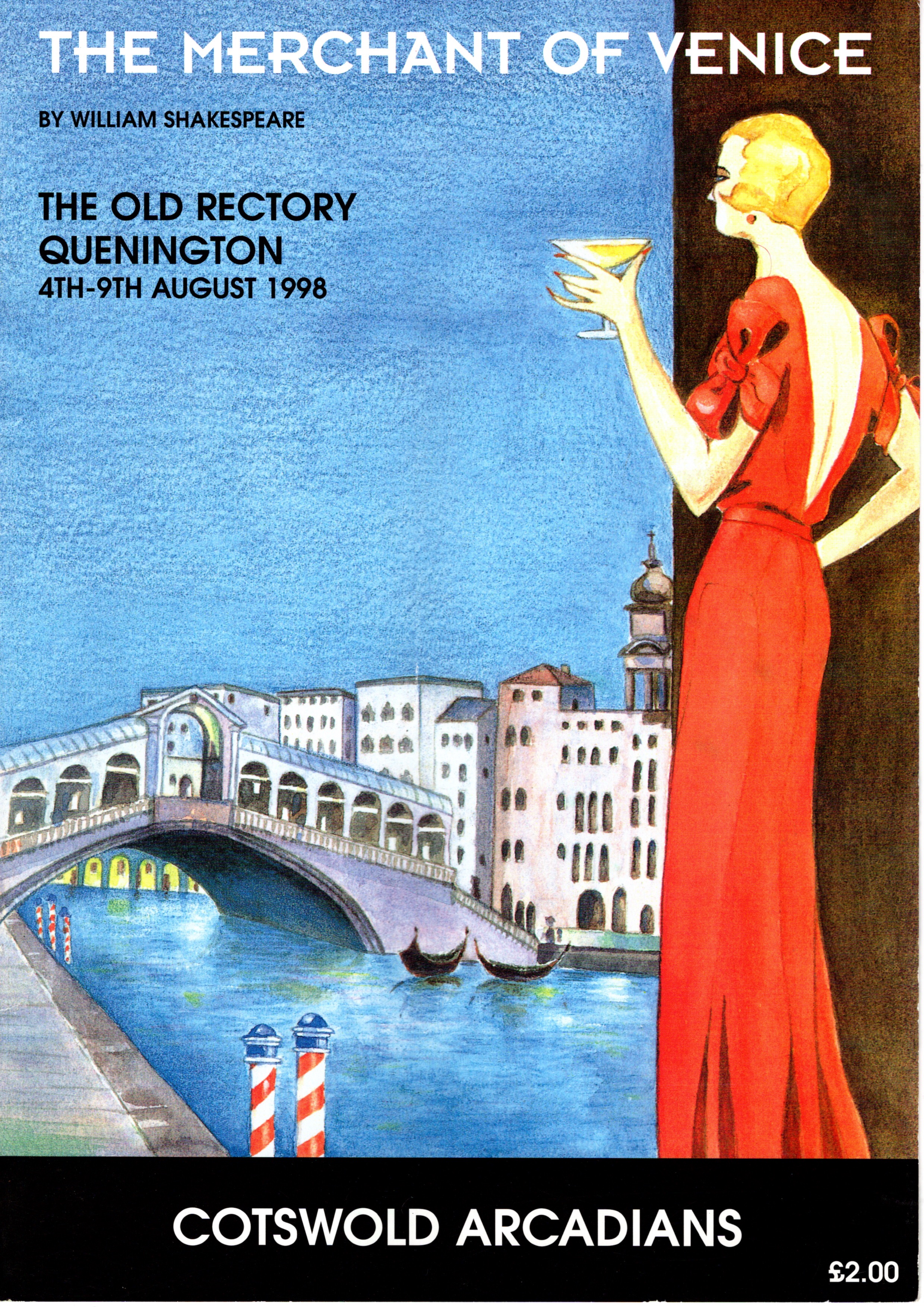 1998: The Merchant of Venice
Liz Comstock-Smith's production of The Merchant of Venice, set in Italy's early Mussolini period, was both a triumph and an amazing spectacle.
Portia came and went in a real open touring motorcar of the period.  Venice came to the Cotswolds, bringing a real gondola and real Venetians working real sandalos (miniature versions of the gondola and steered in the same way) gliding down the mill leat between the frontage of the Quenington Old Rectory and the audience grandstand.
A stage was built across the 40ft-wide leat from the Old Rectory side so that the sandalos could bring their passengers gently from fifty yards up the leat and into the lights.  It required excellent timing (and the use of a walkie-talkie radio) to arrange that they arrived at precisely on cue!
To raise money for Venice in Peril, many of the Venetian craft were really rowed down the Thames from Lechlade to Tower Bridge the following week, the Cotswold Arcadians presenting a slightly modified - and 99% boat-borne - version of the play at Oxford, Henley-on-Thames and Hampton Court.