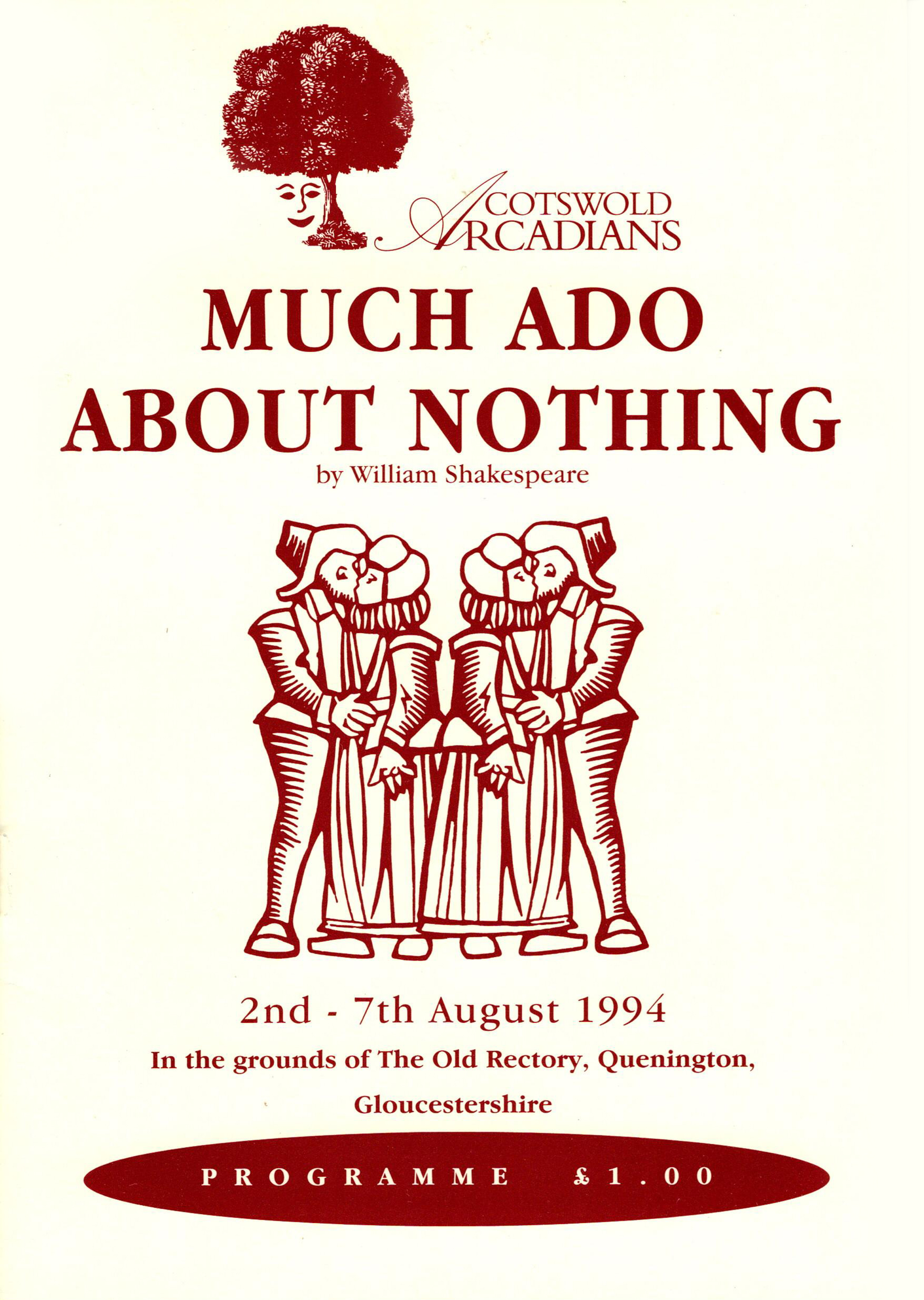 1994: Much Ado About Nothing
One of the reasons why the 1994 play Much Ado about Nothing - another David Gaylor in-period production - occasioned an innovation in presentation was the construction of the first of our Bridge Stages which allowed the action of the play to flow not only from one river bank to the other but also to take place over the very water itself.  In addition, it was the first Cotswold Arcadians show to employ a musical score specially composed for that particular event by Richard Cleghorn-Brown.
It also saw the most monumental collaboration between man and nature: when, in the Tomb scene, a smoke generator went berserk at precisely the moment when Jove decided to bless the Cotswolds with what was to be the most momentous electric storm of the summer.  The other amazing innovation of the play - the fireworks, specially constructed by Reg Strange - were hard pressed that evening to match those of the firmament.