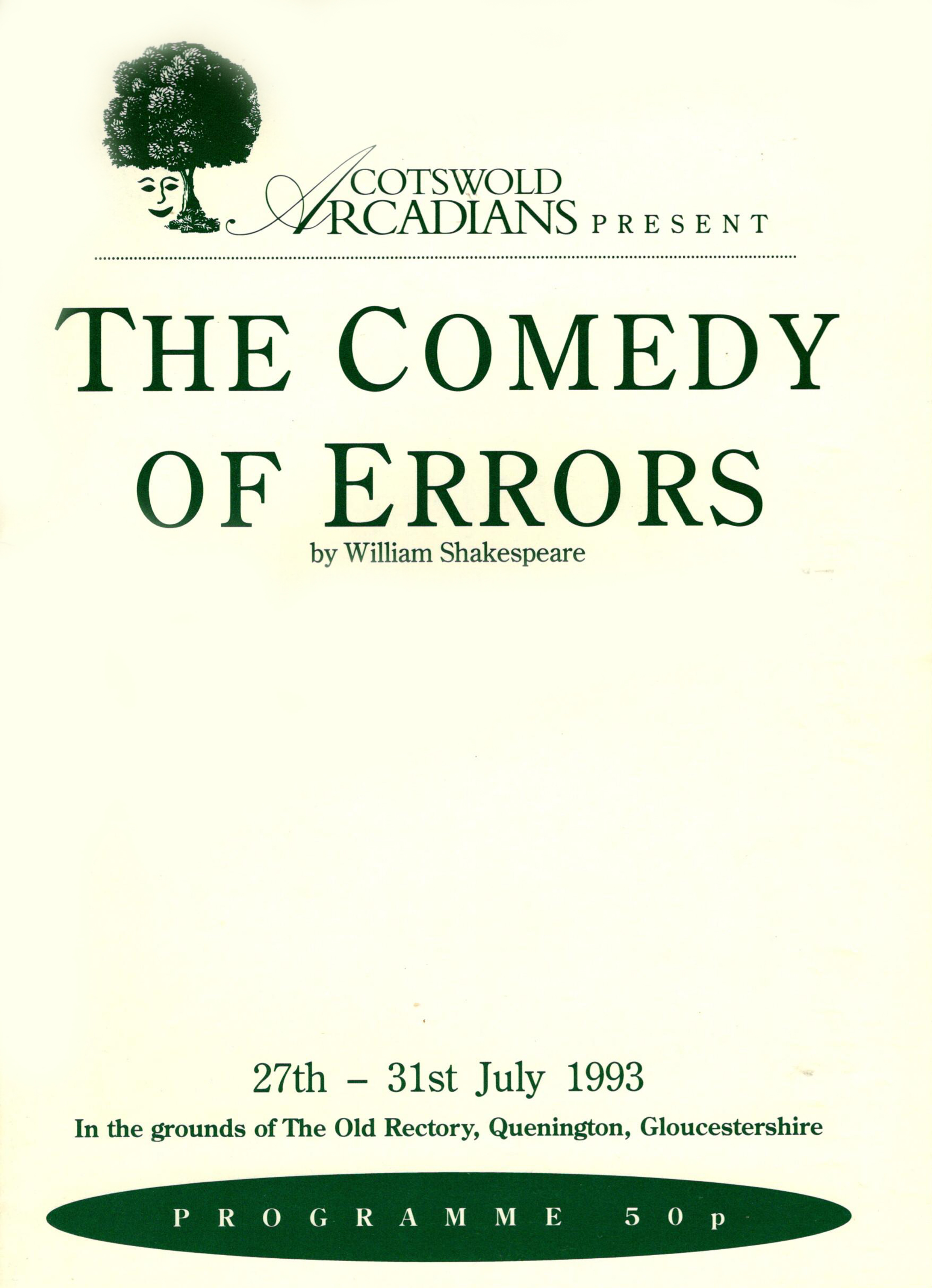 1993: The Comedy of Errors
Having repaid its start-up loans, and even made a little money in hand from A Midsummer Night's Dream, the Cotswold Arcadians could afford a larger audience capacity (and seats, at last) for Jean Steel's 1993 production of The Comedy of Errors set, this time, in a 1950s epoch.
The fun to be had from mistaken identity is considerable; that of scouring the Cotswolds for two sets of identical male twins who can act, rather less.  Solution: one man to play both Masters and one to play both Slaves and - hey presto!  But wait!  Overworked twins united to declare the impossibility of running right round the periphery of Old Rectory to enter, suitably disguised, from the far side of the stage with enough wind left to deliver their alter egos' lines!  Answer: a flow of cod Shakespeare which lengthened the play by a good two minutes and gave 'the boys from Syracuse' a chance.