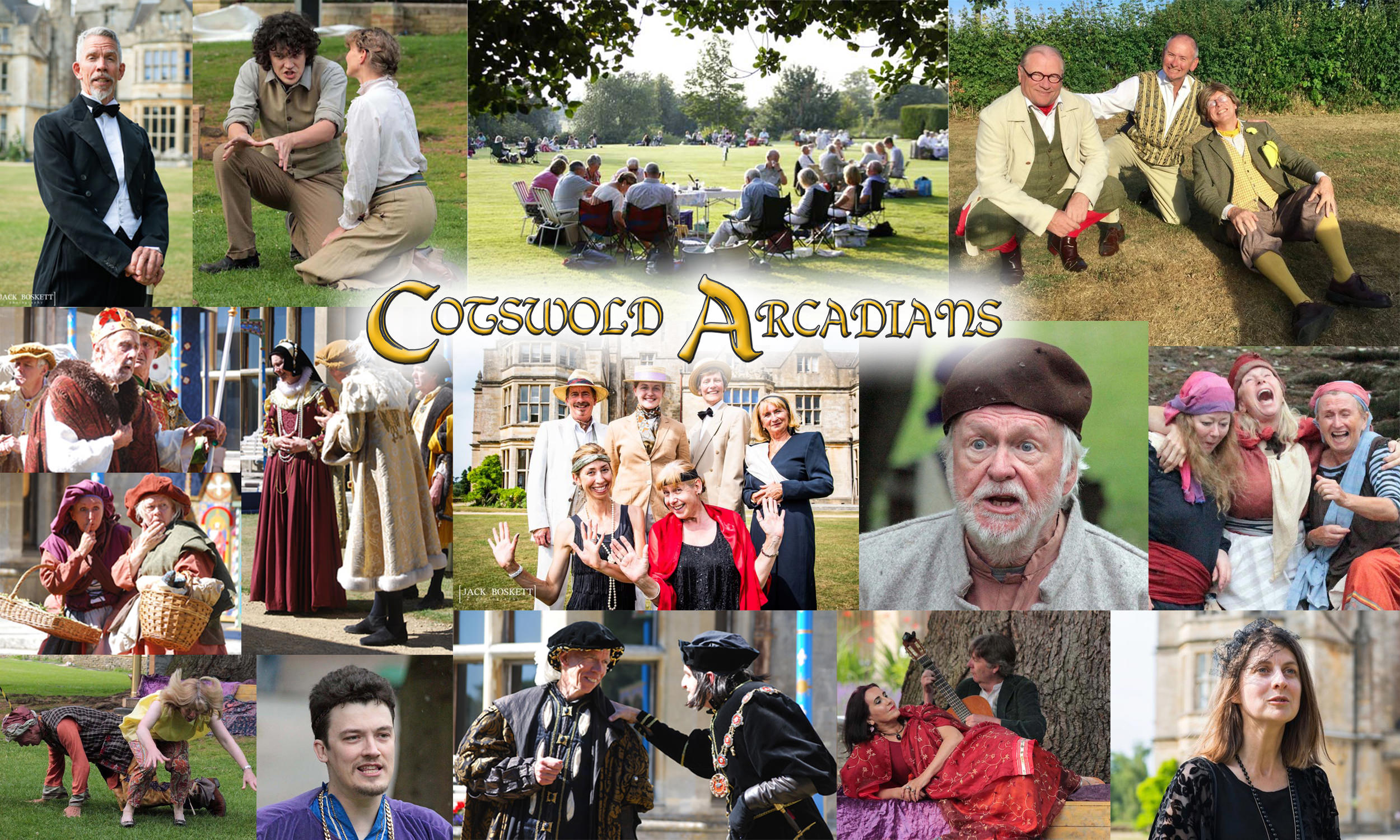 Welcome to the Cotswold Arcadians!
We are pleased to be able to announce that we will be presenting Shakespeare's The Merchant of Venice in 2023.  The dates are the same as this year ─ Monday 24 to Saturday 29 July.  And so is the venue ─ the lovely lawns of Hatherop Castle in Gloucestershire.  The play will be directed by Sue Baxter, who brought us Macbeth in 2011 and A Midsummer Night's Dream in 2016.
We will publish more information as soon as we can.  And everyone on our Mailing List before 1 February 2023 will receive full details either by email or by post ─ and be entitled to a reduction on the ticket prices!  To join the Mailing List, just email [email protected] with your name, postal and email addresses and your telephone number(s) and we will be pleased to ensure that you are amongst the first to receive our publicity material.
---
The Winter's Tale, July 2022
---