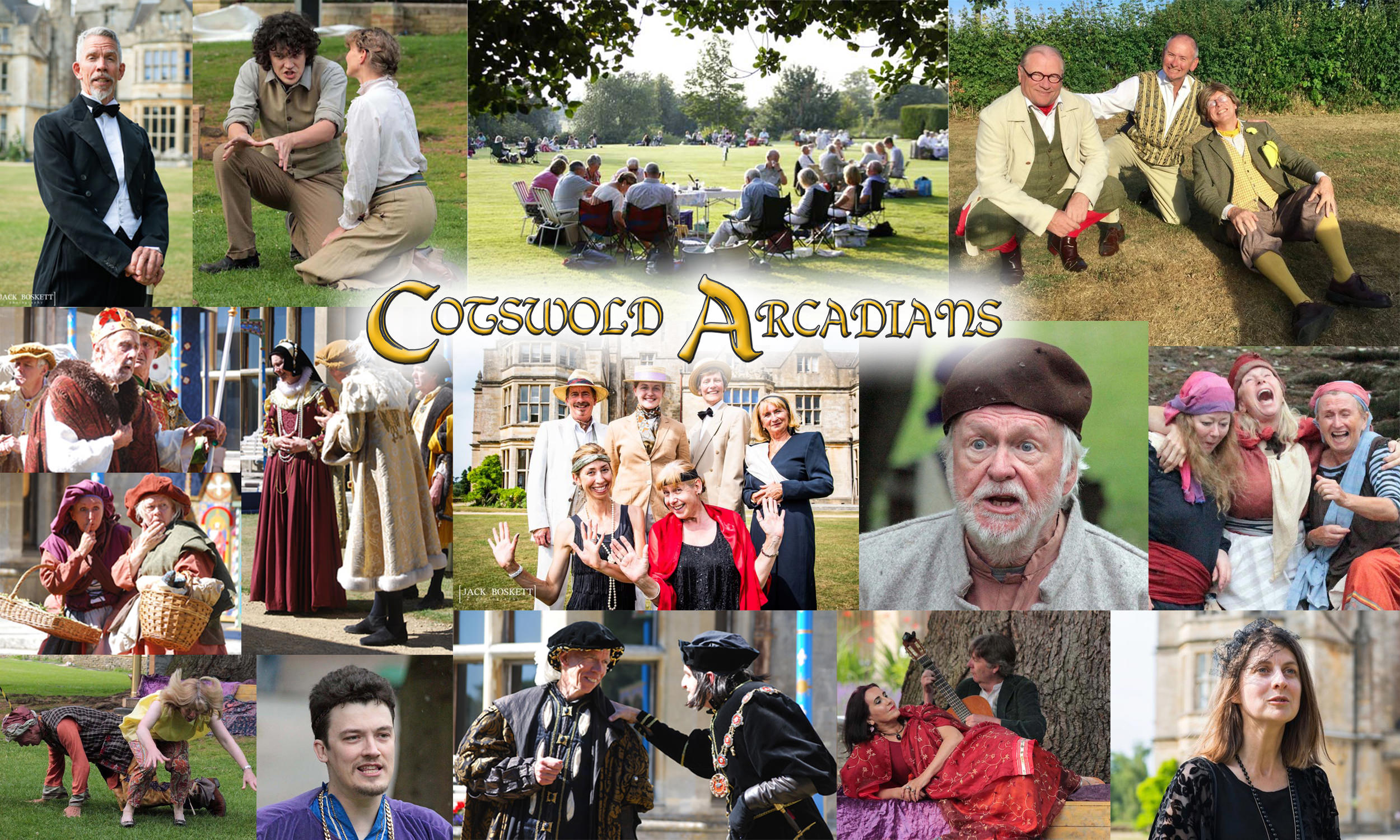 Welcome to the Cotswold Arcadians!
As you will appreciate, the organisation of each of our open-air productions of Shakespeare starts in October/November -- many months before its presentation in the following July.  Over the turn of this year we have been very busy trying -- unfortunately without success -- to overcome circumstances which mean that the Cotswold Arcadians will not be able to offer the planned production of The Merchant of Venice in July 2023.
We know that you will be disappointed (as are we!) but please do continue to keep an eye on this website for developments.
---
The Winter's Tale, July 2022
---