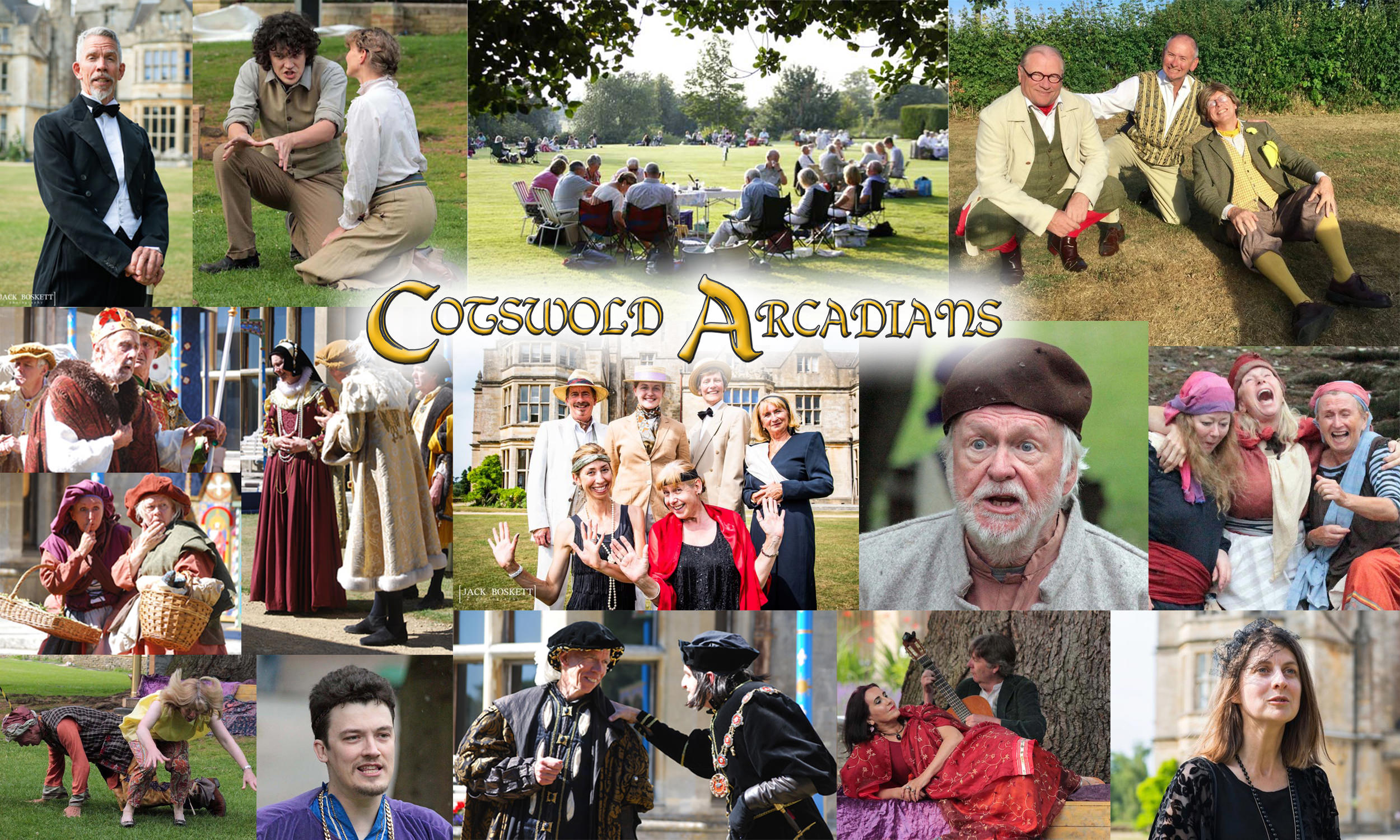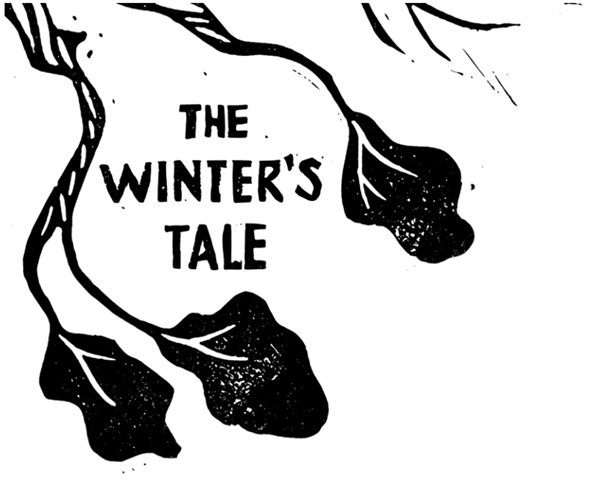 From the Director, Kate Raw
July 2022
"Let me see, what am I to buy for our sheep-shearing feast?  Three pound of sugar,
five pound of currants, rice.  Rice?  What is this sister of mine to do with rice?"

We're nearly there!  I always call this time in a show 'the buying time'.  From going to
costume warehouses (9½ hours spent in a semi-lit warehouse in Bristol!) to finalising
props, buying paint, make-up, more trousers, ordering the programmes and set
pieces, this time feels like a constant stream of spending.  The Clown says "I cannot
do't without counters" and I feel much the same way!  But I hope you can see from
some of our wonderful publicity photographs (thanks, Jack Boskett!), that the cast
all look wonderful in their costumes.  Our props team have been working hard on
making bear claws, painting a throne, and deciding what a 'fardel' looks like.  The
rest of the committee have been busy finalising set transport, hanging banners, and
putting up signs all over the countryside!  Hopefully you've seen some of the signs
as you've been driving around Cirencester/Fairford/Lechlade.

We have about a week's-worth of rehearsals left, and we're seeing the whole show
come together – our Sunday rehearsal was a bit of a scorcher this week outside at
Hatherop Castle, but it was wonderful to enjoy the sunshine and to have a picnic lunch
with the cast!  Roll on Show Week!
o-O-o
April 2022
"Let's have some merry ballads!"
Music plays an important role in many of Shakepeare's plays, and The Winter's Tale
is certainly one of these!  The second half of the play is sometimes described as a
pastoral (it's the pleasant countryside half – also seen in As You Like It) and, as such,
is full of singing shepherdesses, a band called 'The Saltiers', as well as a rogue
pedlar called Autolycus, who goes about selling ballads, amongst other
things...  There is also music for the more magical aspects of the play (no spoilers!) 
As we get nearer to rehearsals starting at the end of this month, I have been looking
at a wide range of inspiration for the music, from what might have been the original
settings of these songs in The English Dancing Master, to more contemporary
classical music and even Bulgarian women's choirs!  I want to create a soundscape
for the production that navigates us from the court of Sicilia to the mythical shores
of Bohemia.  I visited Iceland in March, and listened to a lot of Icelandic folk, as well
various types of polyphonic harmonies, which I'm interested in using for the more
serious parted of the play.  I hope the music will add to the storytelling – carrying us
along the journey with the characters.
o-O-o
March 2022

"Thou met'st with things dying, I with things newborn"
This quote from this year's production is resonating with me at the moment. 
Transitioning from one show to another is standard practice for directors, but it
always feels a little strange.  Months and months are spent preparing for a
production, getting to know the story and the characters inside out, and you could
probably repeat the play backwards by the performance dates, and then it's over,
another band of happy memories.  You place the script back on the shelf; in my
case, Macbeth, full of death, madness and misery, and take another in hand, ready
to start afresh with a new group of actors and team members.  The Winter's Tale
feels like an appropriate follow on for me as a director.  The first half is unequivocally
a tragedy with familiar themes: a king driven mad, betrayal, accusations, death, and
more misery, but the play makes a sharp 180° at the interval, and transforms into a comedy romance with an emotional finale.  Best of both Shakespearean worlds!

We've been busy casting, and I can't wait for you to see this phenomenal team of
actors.  This year, the cast hails from Gloucestershire, Oxfordshire and Wiltshire, all
coming together in Quenington twice a week from the end of April all the way up to
our performances in July.  This a real testament to the draw that the Cotswold
Arcadians have with their productions each summer – and I can't wait for you to see The Winter's Tale!