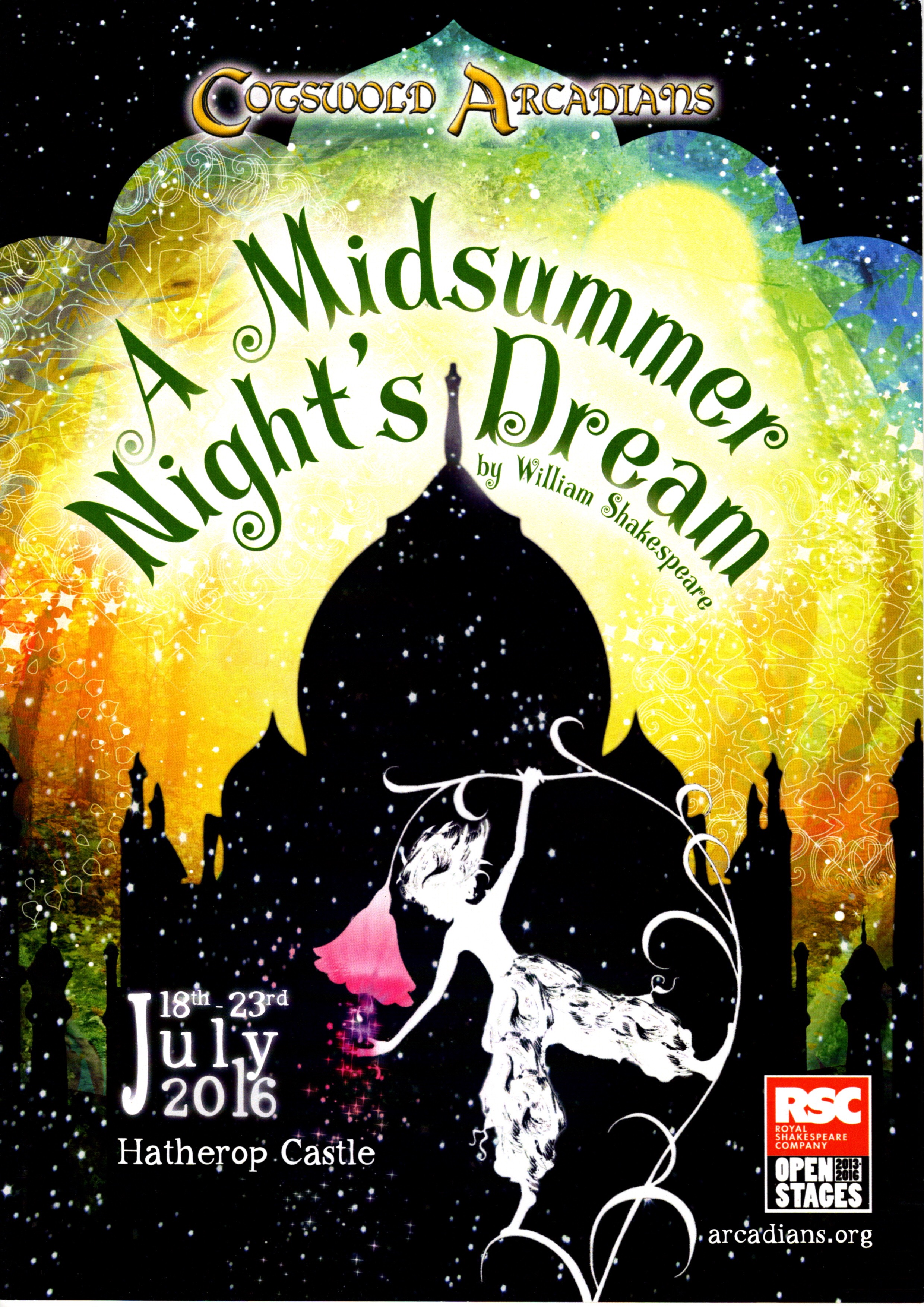 2016: A Midsummer Night's Dream
The fantastical world of A Midsummer Night's Dream invited us to let our imaginations run riot. 2016's spectacular production of one of Shakespeare's best-loved comedies did just that, taking us to the grounds of Theseus' estate, where the mortal and immortal worlds collide.  By day a disciplined domain, bound by convention and the established order, when mortal backs were turned the immortals made free – and how!  Fascinated by the mortals and their antics, there was always at least one fairy keeping an eye on what was going on, for this was their place, and they were there first.
Exotic, colourful, funny and moving, this magical production was inspired by Shakespeare's changeling child ─ "A lovely boy, stolen from an Indian king" ─ and by Hatherop's own fascinating history and its connections with India.  In 1862 the owner, Ashley Ponsonby, put Hatherop Castle up for sale by auction and it was bought by the Maharajah Dhuleep Singh, the last King of the Sikh Empire - although he sold it again only five years later to Sir Thomas Bazely, the son of a successful English cotton industrialist.