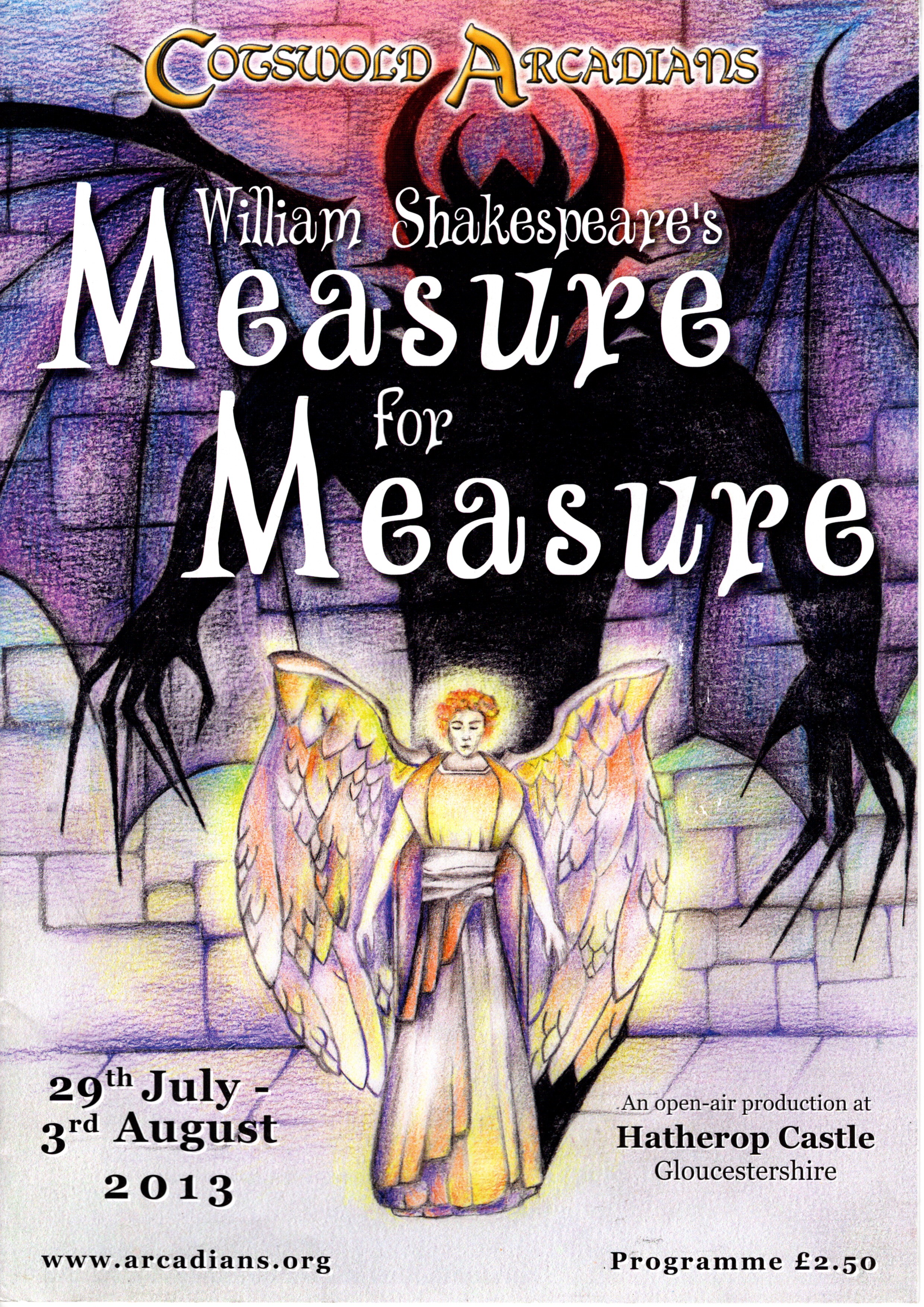 2013: Measure for Measure
Regarded by some as too serious for a comedy but too comic for a tragedy, Measure for Measure has been dubbed a "problem play".  But the comedy doesn't take over completely, because it is essentially black comedy; and the serious themes don't swamp us, because they are live moral dilemmas to which we can relate personally.
With judicious cutting, an ambitious set, and a good balance between the comic and the serious themes, the audience were treated to an entertaining and thought-provoking evening in the sunshine!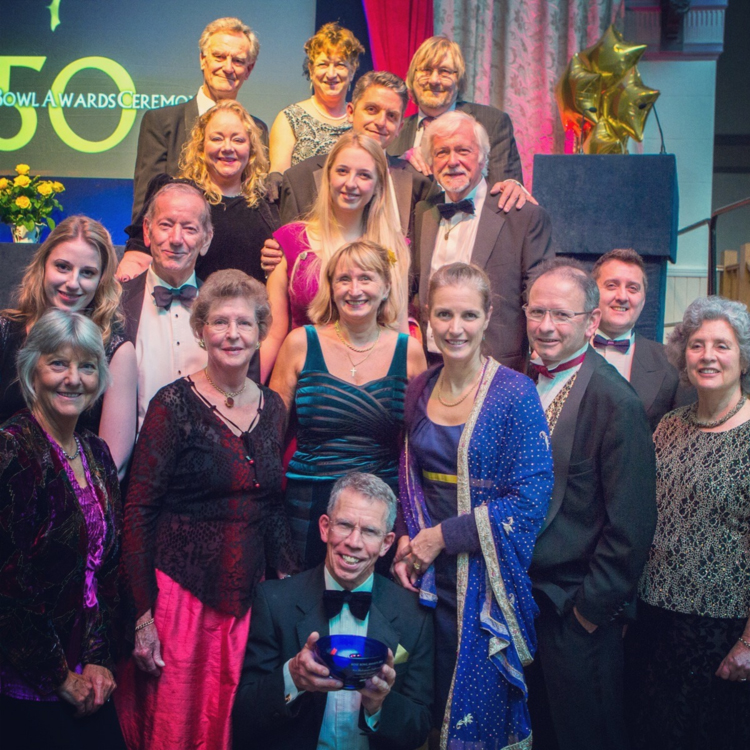 At the October 2013 Rose Bowl Awards this production won the Joan Hawkins Award for the Best Shakespeare production in the South West of England.