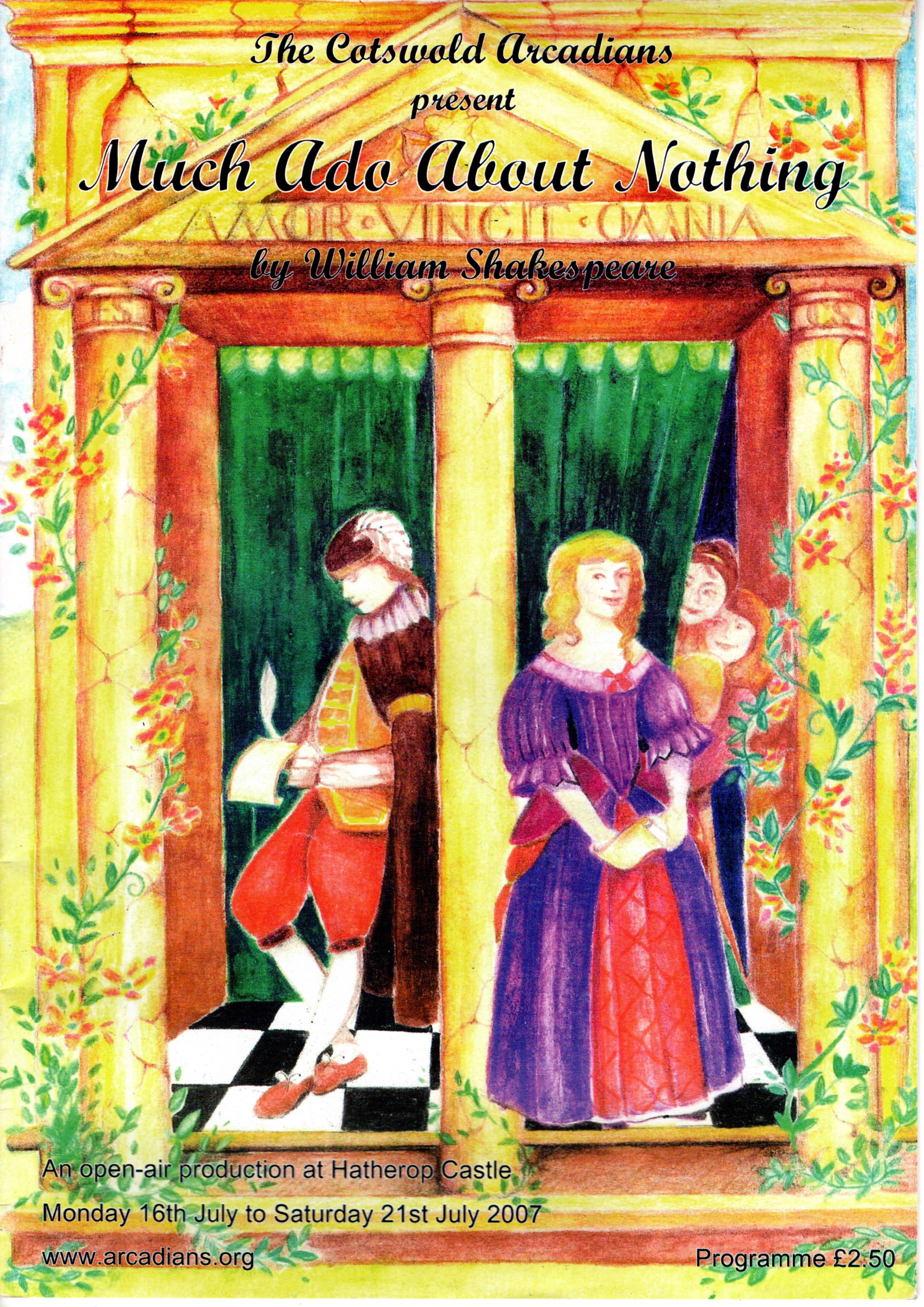 2007: Much Ado About Nothing
Charles I amended the title in his copy of the Second Folio to 'Benedik and Betrice', and this is where the play's popularity lies – the unfolding of the love story between Beatrice ('she who blesses') and Benedict ('the blessed one').  Add to that plot misunderstandings, false rumour, eavesdropping, coincidence stretched to its limits, a vengeful villain, and that usual Shakespearean ploy - the ignorant peasantry forming the Town Watch - and you have a play which intrigues, amuses, occasionally infuriates, but gave an evening of delight.
Central to the play is the battle of wits between the estranged lovers Beatrice and Benedict, until they both come to a realisation of their true love, a state brought about by stratagem and gentle deceit.  Echoing that demolition of self-protectiveness is the final flowering of true love between Claudio and Hero, after the malicious plan perpetrated by the 'plain-dealing villain' Don John is thwarted.
Some maintain the 'Nothing' could be pronounced 'Noting', i.e. 'eavesdropping' in Shakespeare's day, and there is 'much-ado' in the various plots in consequence.  Alternatively, a title used when the play was written was Love's Labour's Won, which well sums up this charming and well-loved play.